Product Spotlight: Geneq SXBlue II GPS
0
by Kelly Blumenschein
— August 17, 2011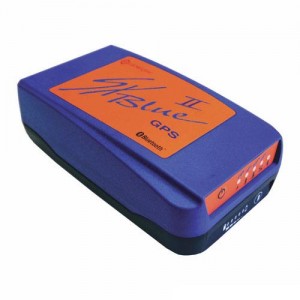 The SXBlue II GPS receiver provides sub-meter location accuracy in real-time in even in the most remote locations.
The GPS receiver system's code phase measurements and leading edge multipath mitigation delivers an accuracy of sub-60 cm (2dRMS, 95% confidence). The SXBlue features a modular, multi-port interface for Bluetooth, USB, and RS-232 connectivity; the system can run for up to 10 hours before the Li-Ion battery pack must be recharged.
The SXBlue II works directly with many GIS frameworks, including ESRI, Autodesk, CMT, Integraph, MapInfo, and TDS and allows for easy integration with a laptop or tablet computer.  With its superior tracking performance and innovative real-time positioning, that means no downtime, whatever the conditions may be. Even in forestry applications and other difficult mapping environments where GPS reception is limited, the SXBlue II is designed to keep working and deliver DGPS accuracy.
Included in the SXBlue II GPS receiver kit is the precision antenna and a soft hat to hold the antenna while in the field. A battery charger and carrying case with a belt clip are also provided.
For more information on the SXBlue II GPS Receiver, please call 888.426.2151 or email customercare@fondriest.com.