World Water Day promotes awareness and action
1
by Dave Hochanadel
— March 22, 2010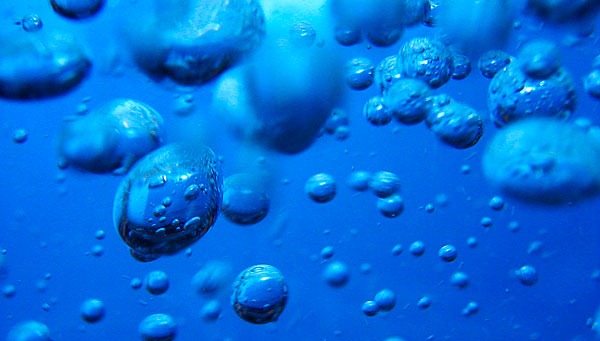 Although the Earth is considered the "blue marble" for its richly water-covered surface, less than 1% of that H2O is readily available for human use. Approximately 98% is salt water, and much of the precious remaining quantities are contaminated or beyond reach. Moreover, despite the fact human and environmental health is at stake due to increasing water contamination and demand, the issue of water pollution carries a low profile compared to issues such as climate change and depleting fossil fuels.
The annual international observance of World Water Day is today, March 22. The day is a result of the 1992 United Nations Conference on Environment and Development, and it is now recognized annually by the United Nations Water Group. In an effort to raise awareness for these pressing issues of sustainability, this year's theme is "Clean Water for a Healthy World."
The UN reports that dirty water kills more people than violence. Every day, 1,500 cubic kilometers of wastewater are produced globally. In developing countries, 80 percent of this waste is discharged untreated, all while population and industrial growth place even greater demands for clean water while adding even more pollution. The statistics are staggering.
As the BBC's Peter Brabeck-Letmanthe observes, the sustainability issue of water extends far outside of tap water:
What most consumers might not be aware of is that agriculture accounts for 70% of global water usage today, and how the need to feed the growing population of the world will put an even greater strain on already scarce water resources.
National Geographic magazine's April 2010 magazine is dedicated to issues related to fresh water; some of the issue's breathtaking images, along with others depicting our world's water, are available here. The Christian Science Monitor has also looked at World Water Day in pictures.
Many seek to honor this day by taking action. The United States wastes about one trillion gallons of water each year. This results from dripping faucets, running toilets, and other leaks, according to the Environmental Protection Agency. The EPA offers some advice on how to detect and fix leaks. And conservation group Use It Wisely has offered more than 100 ways to conserve.
World Water Day: Why business needs to worry [BBC News] World Water Day [The Big Picture – boston.com] World Water Day (Slideshow) [The Christian Science Monitor] Fix a Leak Week March 15 – 21, 2010 [WaterSense – U.S. EPA] 100 Ways To Conserve [Water – Use It Wisely] Water Facts [water.org]
Image Credit: http://www.flickr.com/photos/luchilu/ / CC BY 2.0