In light of Gulf oil spill, stronger Great Lakes drilling bans proposed
1
by Dave Hochanadel
— June 21, 2010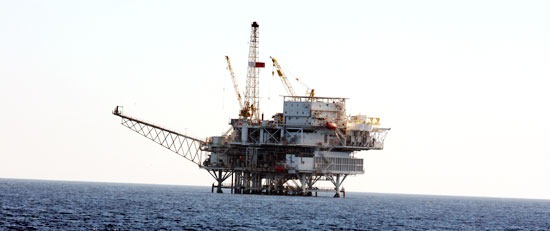 Ever since the Deepwater Horizon explosion sent oil gushing into the Gulf of Mexico two months ago, some Great Lakes-area citizens and lawmakers have worried about similar disaster striking closer to home.
Sen. Debbie Stabenow, D-Mich., called for a total ban of offshore drilling in the Great Lakes this month, but critics have called her move an overreaction or an act of political grandstanding.
There's already a U.S. federal ban on all oil and natural gas offshore drilling in the Great Lakes, which has been in place since 2005. Canada similarly bans offshore oil drilling, but the nation does have roughly 500 offshore gas wells in Lake Erie, according to the Associated Press. Canadians also possess 23 horizontal wells, or "slant wells," that drill for oil on shore but extend under Lake Erie.
"The Canadian oil and gas operations have not had an accident since 1959. However, I believe that the events in the Gulf Coast demonstrate that we must remain vigilant because a catastrophic accident could happen at any time," Stabenow wrote in a letter to President Barack Obama last week.
Stabenow, a member of the U.S. Senate Energy and Natural Resources Committee, asked Obama to review existing drilling operations with the Canadian government as well as put a complete ban on offshore drilling by either nation.
In a related effort, Michigan lawmakers have also been pushing to have Michigan's constitution ban oil drilling in the Great Lakes. Though there is already the federal ban, some state representatives say adding it to the constitution will enforce its permanency. Others say it's merely a symbolic move.
With regard to Stabenow's effort, the Windsor Star writes that even some environmental groups, such as the Sierra Club, don't support a complete drilling ban. Of course, some Canadian drilling companies have voiced opposition to Stabenow's suggestion as well, citing the lack of accidents in Great Lakes drilling as evidence of its reliability.
"The safety record for gas drilling [in Lake Erie] has been perfect for over 100 years," said Ian Colquhoun, an industry consultant and vice president of the Ontario Petroleum Institute. "There are very, very stringent and rigorous safety protocols that are well followed."
Dan McDermott, Ontario director for the Sierra Club, noted that the environmental impact of a natural gas leak would be far less severe than the prolonged impacts of an oil spill, saying "there's no comparison." Colquhoun explained to the Windsor Star that natural gas would simply bubble through the water and escape into the atmosphere.
How dangerous do you think offshore gas drilling and "slant drilling" is for the Great Lakes? Share your thoughts in the comments.
Lake Erie drilling ban opposed [The Windsor Star] Stabenow: Review Great Lakes drilling policies [The Detroit Free Press] Great Lakes drilling issue could be on November ballot [The Petoskey News-Review] Don't let disaster strike here [The Wisconsin State Journal]
Image Credits: http://www.flickr.com/photos/kenlund/4082488072/, senate.gov