Toxic algae continues to defile water quality in the Buckeye State
2
by Greg Loughnane
— August 17, 2010
"No contact" and surface scum advisories have been popping up around Ohio ever since Grand Lake St. Marys was the first Ohio state park lake this year to have such warning signs. Since then, a slew of inland lakes have been contaminated by toxic algae called cyanobacteria.
Lakes under the most severe "no contact" advisories include Cutler Lake in Blue Rock State Park and Grand Lake St. Marys. The warnings strongly urge the public not to touch the water or take boats onto it.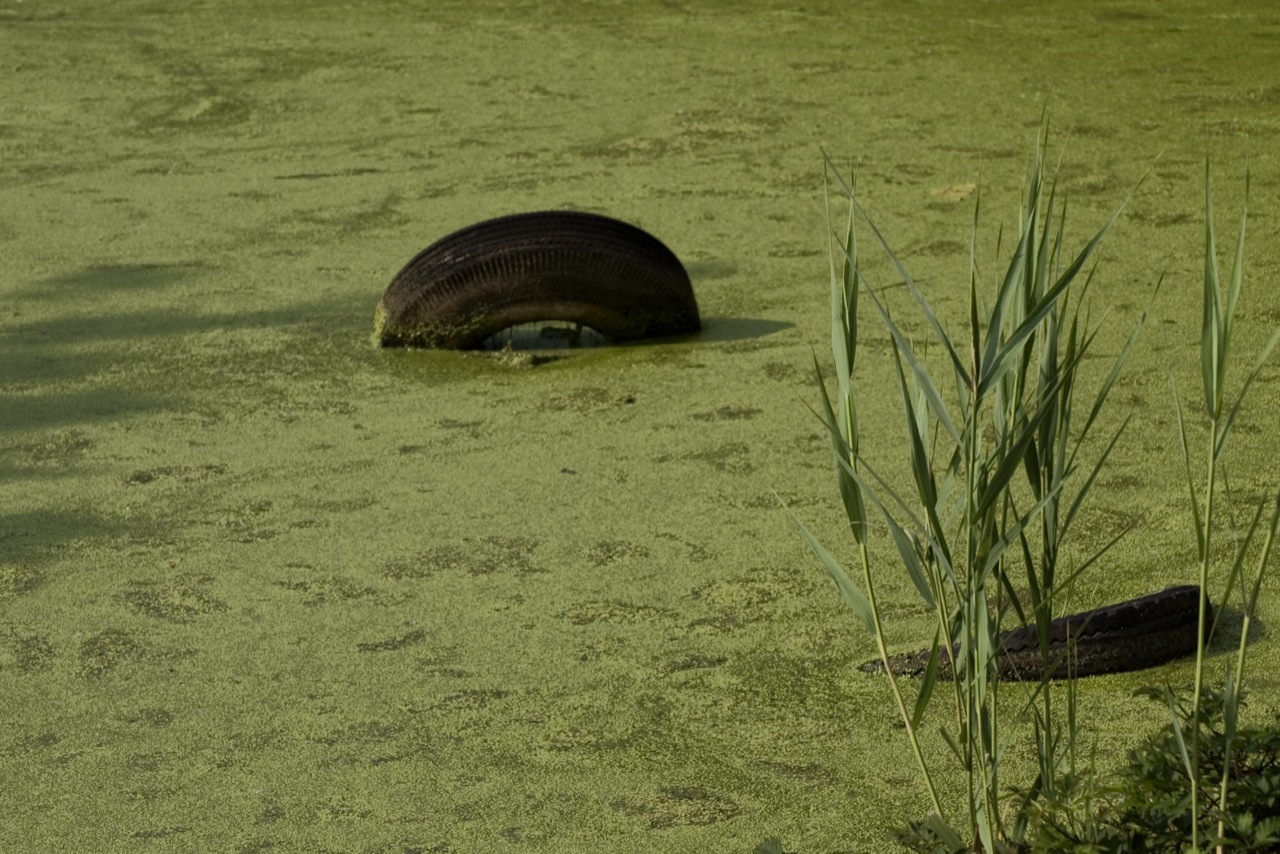 Surface scum advisories are in effect for Maumee Bay, Deer Creek Lake, Lake Hope, Lake Loramie, as well as lakes in Dillon, Burr Oak, East Harbor, and West Branch State Parks and the golf course pond at Shawnee State Park. Citizens are advised to limit contact with water and avoid ingestion at these locations pending water quality investigations.
Buckeye Lake appears to be the region's bright spot after Ohio EPA cleared its water quality following testing for blue-green algae spawned toxins. Tests showed the water met World Health Organization standards for safe water, which specify that microcystin levels must be less than twenty parts per billion. Lake samples were collected and analyzed as a follow-up to testing performed last summer, which detected traces of the neurotoxin.
The consensus between environmental professionals and government officials is that algal blooms are occurring due the perfect storm of recent environmental conditions, highlighted by frequent local heat advisories, combined with excessive nutrient loading in surface water.
Nutrient loading is caused namely by phosphorous and nitrogen. Both are highly prevalent in fertilizer and livestock manure and usually reach surface water via stormwater runoff, which is also contaminated with other trash and raw sewage. Water pollution from this runoff is and will continue to be a problem for many farmland communities in Ohio and throughout the Midwest.
Some degree of algae is common and present in most lakes, but when environmental conditions drive significant algae growths, local ecosystems are subject to damaging effects, and steps must be taken to improve water quality.
Recent tests show Buckeye Lake beaches free of harmful algae [Newark Advocate] State offers updates on bacteria blooms plaguing Ohio lakes [Dayton Daily News] Algae blooms found in Deer Creek Lake [Record Herald.com] Toxic algae close another lake in Ohio [The Columbus Dispatch] Concerns about toxic algae now prompt warnings at 3 Ohio state park lakes [Fox 8 News, Cleveland, OH]
Image Credit: Bill Benzon (STC4blues)