Researchers look to lakes to understand planetary evolution
0
by Adam Redling
— September 15, 2011
Researchers have recently descended to Pavilion Lake in British Columbia to study the origin of freshwater microbialites, which are carbonate structures that are formed in water with the assistance of microorganisms. The project, known as the Pavilion Lake Research Project, aims to study these structures due to their similarities to microbialites that—fossil records show—existed in Earth's early development.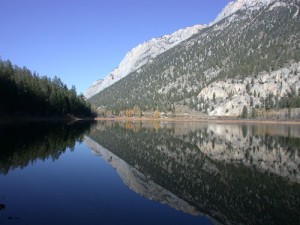 Pavilion Lake's unique configuration that prompts microbialites to grow at various depths allows researchers to hypothesize how life evolved early in Earth's history, as well as gives insight to how other planets were formed and developed.
The project is increasingly important for gaining knowledge and understanding diverse environments, such as other planets, with the recent suspension of NASA's space shuttle program.
Read the complete story at University of Delaware.
Image Credit: Nigel Strudwick