Product Spotlight: PONSEL DIGISENS sensors
0
by Audrey Rabalais
— April 30, 2012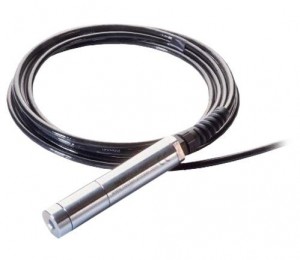 PONSEL's DIGISENS physiochemical sensors provide affordable measurement solutions for four different water quality parameters.  Available to measure pH/ORP, conductivity, turbidity, and optical dissolved oxygen, these compact, robust sensors boast an IP68 rating, meaning they are protected against dust and submersion up to 50 feet.
The PHEHT combination pH/ORP sensor with field-replaceable sensor cartridge provides quality data in pure and high conductivity waters.
The C4E four-electrode conductivity sensor simulatenously measures temperature, conductivity, salinity, and total dissolved solids even in highly ionized samples.
For dissolved oxygen measurements, the OPTOD optical dissolved oxygen sensor features stirring-independent, interference-free optical luminescent technology that requires no membrane maintenance and minimizes calibration drift. It features a stainless steel, corrosion-resistant housing for use under harsh conditions in long-term monitoring applications.
The NTU turbidity sensor features ISO 7027 compliant IR optical sensing technology with optical fiber that requires little maintenance in long-term deployments. It features a non-consumptive PVC sensor for energy efficiency.
Each sensor includes both built-in Modbus RS-485 and SDI-12 outputs for interfacing with many popular devices. CALSENS Software offers a user-friendly interface for calibrating the sensors via any Windows-Based PC, and calibration history is stored within the sensors for plug-and-play connection without the need to recalibrate.