ODNR studies water current's influence on walleye hatch with Lake Erie buoy
0
by Dave Hochanadel
— August 27, 2010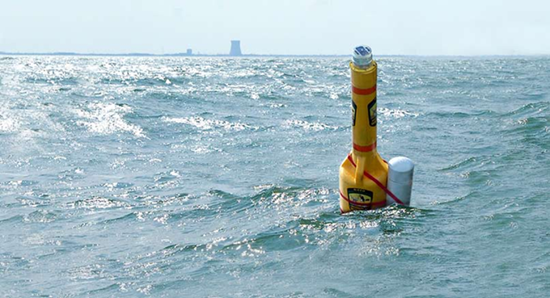 An Ohio Department of Natural Resources project is investigating possible causes for the decline in walleye hatch sizes in Lake Erie. As we reported earlier this month, preliminary July trawls in the lake show that the 2010 hatch will continue a nearly decade-long trend of declining stocks.
While the diminishing hatch sizes are commonly correlated to the lake's warming temperatures, algal blooms, low dissolved oxygen levels, and heavy nutrient loading, the ODNR is looking at another aspect: how the walleye spawns are influenced by lake currents.
The study is using a current-tracking Lake Erie buoy that's located over the lake's reefs, where the walleye breed. A sea-bottom instrument sled is using a SonTek Argonaut-XR to monitor water current. The instrument sled is also equipped with a YSI water quality sonde that measures temperature, conductivity, and dissolved oxygen.
Read the whole story: "Lake Erie buoy helps Ohio Division of Wildlife study walleye hatch"