Invasive Species: Can't live with them…or can't live without them?
0
by Charity Smalls
— August 16, 2011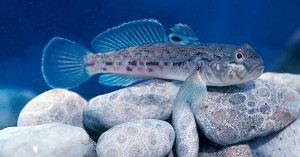 A non-native species appearing in an ecosystem is usually alarming- and for good reason. Invading species act as competition for space and resources for native species. They can disrupt the food chain and destroy the systems they invade. However, the round goby- an invasive fish, is prompting environmentalists to think differently about invasive species.
Round gobies are helping to support the Great Lakes fishing industry by being a food source for the native fish. The gobies also assist the Great Lakes by consuming invasive mussels that disrupt the Lakes' ecosystem. Yet, there are those who are reluctant to embrace invasive species, helpful or not.
Scientists debate invasive species' helpfulness
Image Credit: David Jude