Product Spotlight: Turner Designs DataBank Handheld Datalogger
0
by Kelly Blumenschein
— May 18, 2011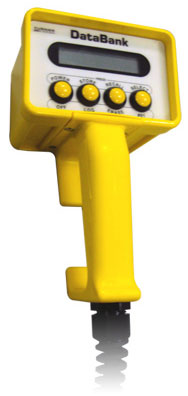 The Turner Designs DataBank Handheld Data Logger is compatible with sensors from numerous vendors. It is specifically designed for Turner Designs Cyclops-7 optical sensors but is also compatible with analog sensors from other manufacturers. Its rugged, weatherproof material and design allows for versatile use in many field-monitoring situations.
The DataBank is easy to connect and use. It provides continuous real-time data conversion and stores up to 9,999 records and 16 calibrations. Using "interpretive metering," the device is capable of converting the voltage output from analog sensors to user-selected units. Connected sensors are powered directly by the DataBank, eliminating the need for external batteries.
The handheld meter has a minimum logging interval of one second and maximum of four days. The DataBank automatically shuts off between samplings. The unit includes a pre-configured length of analog signal cable and locking sleeve for connection to any Cyclops-7 sensor.
Data, including sensor readings and GPS information, can be easily uploaded to a computer through a USB or RS-232 serial connection. The computer assists with quick, advanced calibration, and results are graphically displayed.
To learn more about the Turner Designs DataBank Handheld Data Logger, callFondriest Environmental at (888) 426.2151, email customercare@fondriest.com, or visit http://www.fondriest.com/products/turner_designs_2900-002.htm.