Product Spotlight: OTT Pluvio2 200 and 400 Precipitation Gauges
0
by Audrey Rabalais
— April 12, 2012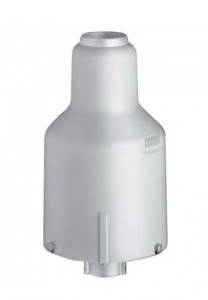 The OTT Pluvio2 is the next-generation all weather precipitation gauge that features highly accurate weight-based technology to measure the amount and intensity of liquid, solid and mixed precipitation.
The Pluvio2 continuously measures liquid and solid precipitation with a constant five-minute delay. An electronic weighing cell calculates the weight of precipitation immediately, before solid precipitation can melt, for the most accurate measurement. Measurements will not be affected by wind, temperature or evaporation due to filter algorithms that compensate for these. The OTT Pluvio2 is virtually maintenance free with a robust construction suitable for harsh environmental conditions that protects the load cell from impacts.
The Model 200 features a large collection capacity of 1500 mm with a 200 cm2 orifice, while the Model 400 offers a collection capacity of 750 mm with a wider, 400 cm2 orifice. They install easily on a 4" pipe.
Both models include multiple communication interfaces such as RS-485 and SDI-12 outputs to interface with NexSens iSIC and SDL data loggers. This allows data to be collected and managed through iChart software directly or remotely. An optional USB interface allows direct communication with a computer.