Product Spotlight: Hach Surface Water Test Kit
0
by Kelly Blumenschein
— September 9, 2011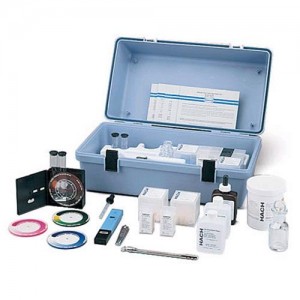 Hach's Surface Water Test Kit provides an ideal solution for testing industrial discharge in any environment, all in one self-contained package.
The Surface Water Test Kit includes the necessary reagents and equipment to analyze seven different water quality parameters including: Ammonia, chlorine, pH, nitrate, dissolved oxygen, phosphorus, and temperature.
All colorimetric tests included with the kit are based on proven procedures. The tests for ammonia, chlorine, and phosphorus are completed with a color disc comparator and feature a continuous-gradient color wheel yielding fast and accurate results. A drop count titration procedure is included to test dissolved oxygen, along with a battery-powered Pocket Pal pH Tester and Fahrenheit scale Pocket Thermometer for on-the-spot pH and temperature readings.
The complete kit weighs only six pounds and includes a durable carrying case designed to keep reagents and apparatus neat and well-organized.
For more information about the Hach Surface Water Test Kit, please email customercare@fondriest.com or call 888.426.2151.