New York bans phosphorus in dish detergents, fertilizers
1
by Dave Hochanadel
— August 16, 2010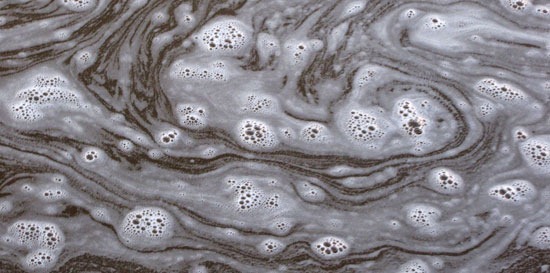 The state of New York has joined 16 other states in banning stores from carrying dishwasher detergents that contain phosphorus.
Gov. David Paterson signed the new state restriction into law last month. As of Saturday, stores in the state have 60 days to sell off their existing inventory. Sales for commercial use must end by July 1, 2013.
Dishwasher detergents are presently permitted to contain as much as 9 percent phosphorus by weight, but the new law lowers allowable levels to only 0.5 percent. Moreover, a similar ban will limit phosphorus in lawn fertilizers starting in 2012, reducing levels from a maximum of 3 percent to 0.67 percent.
In the early 1970s, regulations were enacted to limit phosphorus in soap and laundry detergents, but dishwasher detergent was not included as it was not yet common.
Runoff from farms is the leading source of phosphorus pollution. However, The Associated Press reports that dishwashing detergent accounts for 9 to 34 percent of the phosphorus found in municipal wastewater. Furthermore, as much as 50 percent of phosphorus found in storm runoff comes from lawn fertilizer.
Phosphorus impairs drinking water quality, and it is one of most significant nutrients that causes eutrophication, or nutrient loading. It is estimated 48% of lakes in North America are eutrophic. These excessive nutrients feed algal blooms that can significantly damage lake ecosystems, notably by depleting dissolved oxygen that aquatic life needs to breathe.
"The impact of phosphorus is particularly significant in lakes and reservoirs. Over half of all the lake acres in [New York] have water quality impacts for which phosphorus is a contributing cause," according to a Department of Environmental Conservation analysis.
More than 100 New York water bodies are identified as impaired, including Cayuga Lake and Lake Champlain.
NY bans phosphorus in detergent, lawn fertilizer [The Associated Press] State banning phosphorus in detergent, fertilizer [The Niagara Gazette]
Image Credit: http://www.flickr.com/photos/markow76/4143725392/