Interstate fiber optic network powers algal bloom genome study
0
by Dave Hochanadel
— November 3, 2010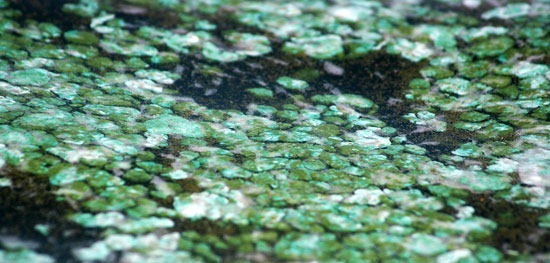 A new blazing fast fiber optic network in the Northeast U.S. will help researchers exchange immense amounts of data, expanding the possibilities for regional and global collaboration. The network's first major use will be for a genomic study of algal blooms in Lake Champlain and other lakes.
The National Science Foundation and the National Institutes of Health have awarded more than $17 million for construction of the network by the North East Cyberinfrastucture Consortium, which consists of universities and research institutions in Vermont, Maine, New Hampshire, Rhode Island, and Delaware.
The regional project aims to identify "microbiomes" of algae in Champlain and four other lakes in the Northeast using advanced genome processing.
Comprehensive data sets will be collected that identify the entire sequences of genomes for all microorganisms found in sampled algal blooms. The data will hopefully provide greater insight into the organisms that can create blooms, as well as what causes some blooms to start releasing chemicals toxic to humans and wildlife.
The new fiber optic network will provide the needed bandwidth for participating researchers to share this large amount of data.
Judith Van Houten, chair of the NECC executive board, will head the investigation with Kelvin Chu, an associate professor of physics at the University of Vermont and associate director of the Vermont Genetics Network.
"This very large bandwidth for interstate traffic is necessary if Vermont researchers and educators are to reach global resources and collaborators," Van Houten said.
Senator Patrick Leahy (D-Vt.), who was instrumental in the fiber network's formation, said the new data infrastructure provides an unprecedented capacity for sharing information.
"This new fiber optic network will give students, researchers, and faculty at the University of Vermont the ability to share vast amounts of research and data with other research institutions across the region and across the world at the speed of light," he said.
The network provides enough bandwidth to carry 60 gigabits per second, making it possible to quickly share the multi-terabyte files often used in biology, engineering, complex systems, and medicine.
A leg of the network from Burlington to Albany was completed last week, and the final leg, from Burlington to Hanover, NH, is expected to be completed in February 2011.
UVM wins $3 Million for Interstate Fiber Optic Network, Lake Research [The University of Vermont] UVM Internet upgrade to aid in algae bloom study [The Burlington Free Press] NECC brings fiber optic cable to Upper Valley [The Dartmouth]
Image Credit: http://www.flickr.com/photos/ms4denmark/722002112/