Increased water withdrawal limits in works for Ohio
0
by Kevin Rose
— March 21, 2012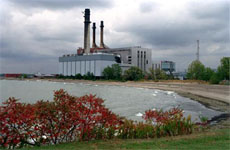 The Ohio state legislature is considering new rules that would expand the amount of water companies can pump from Lake Erie and its tributaries.
Currently, companies are allowed to pump a maximum of 2 million gallons per day total.  The new rules would increase this to 2.5 million gallons per day from Lake Erie, 1 million gallons a day from major tributaries and 100,000 gallons from high-quality streams before permits are required. By comparison, Minnesota requires a permit for pumping over 10,000 gallons.
Ohio is considering these new regulations before lower withdrawal rules go into effect in 2013.
Ohio is required to pass self-imposed regulations as a member of the Great Lakes Compact. The Great Lakes Compact is an agreement among the eight states and two Canadian provinces that promotes the regional development, use and conservation of water and related natural resources throughout the Great Lakes basin and St. Lawrence River.
Read more at toledoblade.com