Great Lakes art exhibit open in Buffalo
0
by Dave Hochanadel
— March 25, 2010
For anyone in the Buffalo area, consider checking out "Precious Cargo," a group art exhibition being held at the University at Buffalo's Center for Fine Arts.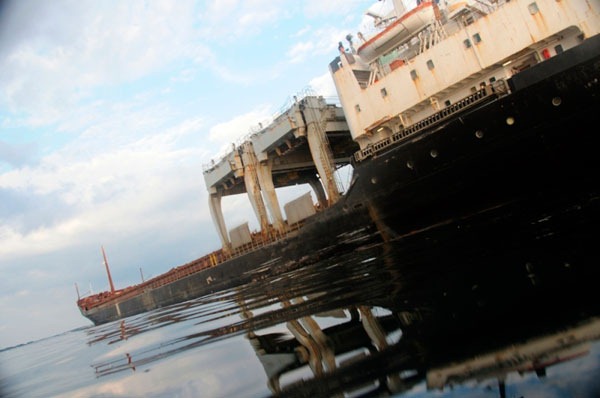 The exhibit, curated by UB artist in residence Paul Lloyd Sargent, features a wide array of work by artists and activists interested in issues that deal with the inherent contradictions that Great Lakes communities and places around the world are facing in the 21st century, according to the UB Art Gallery.
More details from the gallery website:
During the two-month exhibition, Sargent will be working in the gallery on March 20, 30 & 31 and April 1, 6, 7 & 8 constructing Not To Scale, a working relief map of the Great Lakes and St. Lawrence Seaway made entirely from found objects illustrating the lock system, canals, and waterways necessary for travel from the Atlantic Ocean to ports along each of the Great Lakes.

Sargent will also curate a contemporary art and design exhibition of work by artists and activists interested in issues related to "inter/national versus regional/local transport, supply chain versus disposal chain, resource exhaustion versus sustainable culture, consumption versus reuse."
The exhibit opened March 18 and runs through May 15. For more information, see the UB Art Gallery webpage.
Precious Cargo [The University at Buffalo Center for Fine Arts] Image Credit: Courtesy of The University at Buffalo Center for Fine Arts