GLRI funds $10 million Great Lakes coastal wetlands study
0
by Dave Hochanadel
— October 1, 2010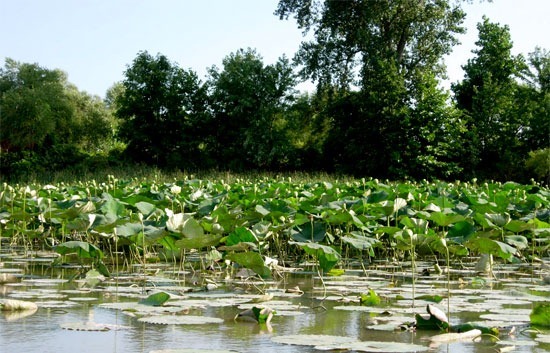 A $10 million Great Lakes Restoration Initiative grant will fund an extensive examination of the Great Lakes' coastal wetlands. Many environmental experts say the understanding and conservation of these fragile wetlands is vital not to the region's ecological wellbeing but also its economic stability.
Biology researchers at Central Michigan University will lead the study and will be joined by members from several other universities and agencies.
"We have found that these wetlands are very important to the overall health of the Great Lakes, which much of our economy relies on," said CMU biology professor Donald Uzarski. "We have already lost 50 percent of these systems from development and cannot afford to lose more."
The five-year monitoring project is based on a plan by the Great Lakes Coastal Wetlands Consortium that was finalized in 2008, following nearly seven years of research and development.
Wetland conditions including water chemistry, vegetation, invertebrates, fish, amphibian, and bird communities will be assessed. At least 10 acres of wetlands will be sampled, according to Emily Finnell, environmental quality analyst for the state Department of Natural Resources and Environment. The project will focus on how the wetlands have changed over time.
In addition to supporting the region's multi-billion dollar fishing industry, wetlands also filter out pollutants and nutrients before they enter the Great Lakes. Some of the wetlands also serve water detainment and removal functions that help with flood control. Additionally, they support wildlife by providing crucial breeding and migratory habitat.
Other groups collaborating on the project include Grand Valley State University, the University of Minnesota, University of Notre Dame, Environment Canada and the Michigan Department of Natural Resources and Environment.
CMU to oversee $10M restoration grant [Central Michigan Morning Sun] CMU takes lead in $10 million research grant; project part of Great Lakes Restoration Initiative [Central Michigan Life]
Image Credit: http://www.flickr.com/photos/usoceangov/3749301289/sizes/o/in/photostream/