Cloud seeding increases precipitation at Lake Tahoe
0
by Dave Hochanadel
— November 1, 2010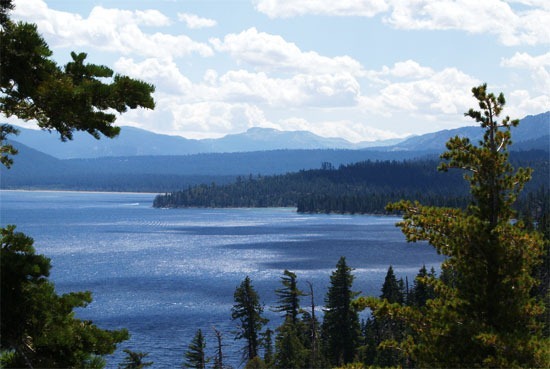 The Reno-based Desert Research Institute has been controlling the weather for more than 50 years.
In a process called cloud seeding, the DRI is able to stimulate precipitation in selected mountainous regions of Nevada, California, and Colorado — including the area around Lake Tahoe — in order to protect and enhance water quality and water resources.
Chemicals are released into clouds, usually during the winter, to instigate the precipitation events. The goal is to increase the snow pack in order to create a larger water supply from spring runoff.
The cloud seeding process has been shown to cause a 5 to 10 percent increase in yearly precipitation in a certain area, according to DRI research.
"Cloud seeding can be extremely beneficial, especially in the drought-stricken west," said Arlen Huggins, who manages the cloud seeding program at DRI, during a presentation at the Tahoe Environmental Research Center at Sierra Nevada College.
Cloud seeding is split into two general categories: warm and glaciogenic cloud seeding.
The former involves releasing salt particles to generate larger clouds that have a higher likelihood of producing rain. It is not often used in the Lake Tahoe area, as there are not enough clouds in the summer for it to be effective.
Instead, glaciogenic seeding is primarily used in the region. It involves converting cloud water to ice using silver iodine particles, which have a chemical composition similar to ice. The iodine solution is then sprayed across a flame, causing it to rise into a cloud. As existing moisture in the cloud is converted into ice crystals by the chemical, it becomes heavier and falls as snow to the ground.
The DRI has installed cloud seeding systems on four mountain peaks to the west of Lake Tahoe. After the chemical solution is released into them, clouds take around 40 minutes to produce precipitation. Follow-up research confirms that traces of the silver iodine solution are present in snow samples in the area.
The DRI estimates that the cloud seeding program has resulted in an average annual increase in snow water of 64,000 acre-feet over the last 15 years — enough to supply 140,000 households with water annually.
"The precipitation rate is estimated at one quarter of a millimeter per hour, which is a nominal increase," Huggins said. "However, if you add that up over time, it becomes a significant amount of water."
What do you think about the viability of this technique to increase freshwater resources in the western U.S.? Share your thoughts in the comments below.
Making it rain: Scientists aim to boost precipitation in Tahoe with cloud seeding [North Lake Tahoe Bonanza] Image Credit: http://www.flickr.com/photos/uzvards/3882775153/