EPA receives 266 GLRI requests
0
by Audrey Ingram
— May 31, 2011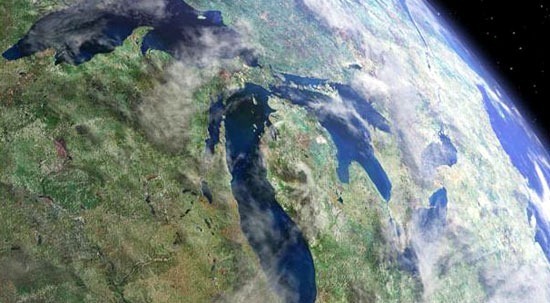 The Environmental Protection Agency has $40 million to spend from the Great Lakes Restoration Initiative. The 266 applications they received, however, amounted to $124 million.
Tim Eder, executive director of the Great Lakes Commission, said the abundance of applications shows how much work needs done and is proof of the need for the full $475 million in Congressionally approved funds that President Barack Obama allotted in his 2010 budget.
"We got our act together. We know how to spend the money," Eder said. The commission represents Ohio, Indiana, Illinois, New York, Pennsylvania, Minnesota, and Wisconsin, the states that comprise the Great Lakes Basin.
Obama only requested $300 million in the 2011 fiscal year budget, leading to concerns the administration would not follow through with its commitment. The fear, as explained by Eder and Jeff Skelding, director of Healing Our Waters Coalition, is if the funding is not restored now, the total cost to clean up and restore the Great Lakes will actually increase over time.
"Our position is we need at least $475 million every year to make the kind of progress that can keep pace with the need," Skelding said.
EPA administrator Lisa Jackson told reporters the funding will return to $475 million before the plan ends in 2014. With Obama's 2010 budget proposal requesting $350 million, the administration appears to be on track.
The proposals received for this year's round of funding come from 15 states. Michigan had the most requests, seeking a total of $43.8 million in its 92 applications. Ohio's 46 proposals amounted to $24 million. Wisconsin put up 41 applications totaling $22.7 million.
Some of these proposals include combating harmful algal toxins, a Great Lakes school education program, and beach restorations.
The GLRI originated from a 2005 strategy developed by 1,500 regional stakeholders. Goals in the final plan of action include removing toxic pollutants, restoring about half a million acres in wetlands, and eliminating the influx of non-native species.
Great Lakes cleanup requests flood Environmental Protection Agency [Green Bay Press-Gazette] EPA announces plan to clean up Great Lakes [Reuters] Great Lakes Funding [Environmental Protection Agency]
Image Credit: Image Credit: Mark Alberts