Environmental Protection Agency funds awarded in Ohio
0
by Adam Redling
— August 12, 2011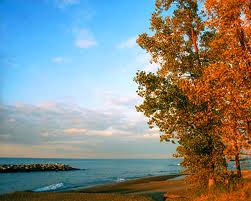 The Environmental Protection Agency has just awarded $4,508,572 in grants to various Ohio organizations and universities under the Great Lakes Restoration Initiative, which seeks to sanitize the Great Lakes and bolster its habitats.
These grants will be used to address five major "Focus Areas": cleaning up toxic areas, rebuffing invasive species from inhabiting the Great Lakes, protecting near-shore areas from pollution run-off, restoring natural habitats, and tracking the initiative's progress through extensive research.
The Great Lakes Interagency Task Force is the collection of government agencies that will oversee the execution of the Great Lakes Restoration Initiative.
The GLRI stresses accountability for its governing agents by incorporating benchmarks over the next three years to track the initiative's progress and environmental impact.
EPA Announces First 2011 Great Lakes Restoration Investments with $4.5 Million in Ohio [EPA]