DNA aids in Asian carp tracking
4
by Dave Hochanadel
— January 26, 2010
Biologists are using DNA to track the Asian carp's migration toward Lake Michigan, reports the Chicago Tribune. As the invasive species works its way nearer the Great Lakes through Illinois, the carp leave behind cells, usually from their scales and excrement, in the water. The trail of cells they emit can help researchers track the species' presence and movement.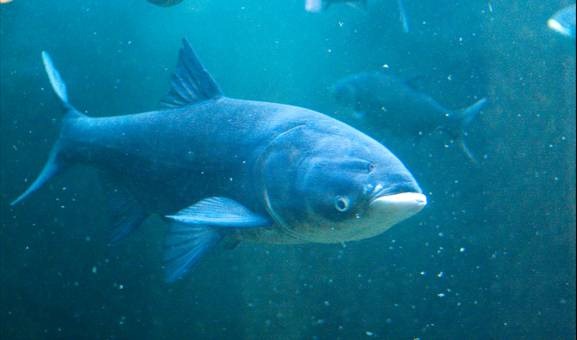 Researchers have detected Asian carp DNA in five locations north of the electric barrier, which was built in 2002 to keep the carp out of Lake Michigan, but there haven't been any actual sightings. Concerns for these results have reached the U.S. Supreme Court and the White House and have been abuzz in media coverage.
Not everyone is convinced the environmental DNA (eDNA) results are as alarming or telling as they sound, especially since there are no sightings to corroborate it.
"Some people hear about carp DNA being found near Lake Michigan and they just think the threat is imminent, which isn't exactly the case," said state Sen. Susan Garrett, D-Lake Forest in the article. "We need to be careful about how we talk about what we've found and what it means."
Experts say the science is sound, but it's possible the DNA arrived by different means, and the source carp aren't even necessarily live.
How useful and accurate do you think the DNA information is for tracking the Asian carp? Let us know in the comments.
Carp DNA: Researchers treat lake like a crime scene [Chicago Tribune] Image Credit: http://www.flickr.com/photos/ennuiislife/ / CC BY-NC 2.0