Climate change could worsen Ohio's blue-green algae problem, increase floods
0
by Dave Hochanadel
— November 22, 2010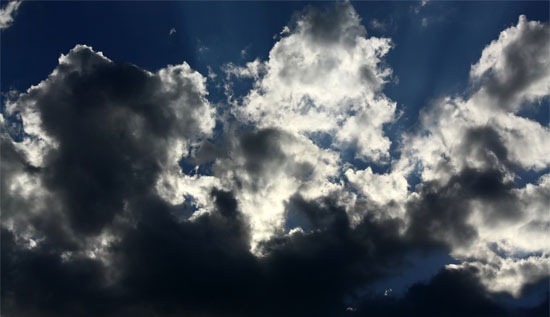 Shift in precipitation patterns caused by climate change could pose a unique threat to central Ohio, according to new research from the University of Dayton.
Geology professor Shuang-Ye Wu's investigation indicates that summers will become drier in Ohio's Miami Valley but precipitation will increase in the spring, which could cause even greater runoff of agricultural fertilizer.
"The early spring is a popular time to fertilize land," Wu said. "If rainfall increases at this time, nutrients will be flushed into the rivers before plants can absorb them. And if summers are drier, reduced stream flows will likely increase the concentration of pollutants."
It's well known that nutrient loading from phosphorus- and nitrogen-based fertilizers are largely responsible for the harmful blooms of cyanobacteria that have besieged the Midwest in recent years.
Indeed, phosphorus has been the leading culprit in Lake Erie's recent surge of algae blooms. The consequences of this worsened nutrient loading is also visible in Ohio's inland lakes, the most notable of which is perhaps the complete shutdown of Grand Lake St. Marys.
Her research shows that Ohio will experience 15 to 20 percent more precipitation in the winter but 10 to 15 percent less in the summer.
Wu also anticipates that 100-year flood events in the Dayton area could begin occurring every 35 years if warming rates continue as predicted. This flood potential will increase as climate change worsens.
Future floods could rival one that overwhelmed the Great Miami River, a series of levees, and left downtown Dayton flooded in as much as 20 feet of water in 1913.
Some of Wu's research appears in the current issue of Hydrological Sciences Journal. She will advance her research by mapping present and future flood plains and adding land use, population distribution, and infrastructure information to consider how much damage flood events could cause in the future.
UD researcher predicts increased flooding, extreme weather [Dayton Daily News]