Tougher drinking water standards target four carcinogens
0
by Dave Hochanadel
— March 26, 2010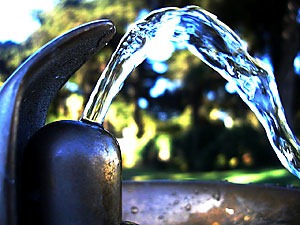 Drinking water standards will be tightened to restrict cancer-causing contaminants under new rules from the Environmental Protection Agency.
Administrator Lisa Jackson said on Monday that the EPA will create stricter regulations for four carcinogenic compounds: tetrachloroethylene, trichloroethylene, acrylamide and epichlorohydrin, according to MSNBC
Two of the compounds (tetrachloroethylene and trichloroethylene) are used in industrial and textile processing and can seep into drinking water from contaminated groundwater or surface water. The two others (acrylamide and epichlorohydrin) are impurities that can be introduced into drinking water during the water treatment process.
Jackson said the agency will issue new rules restricting the four compounds within the next year. She noted that cleaner water standards demands new technologies.
"To confront emerging health threats, strained budgets and increased needs — today's and tomorrow's drinking water challenges — we must use the law more effectively and promote new technologies," she said before a conference of water utility officials on World Water Day.
To this end, the EPA is also developing a new set of strategies to simplify decision making regarding drinking water contaminants, increase protection under existing law, and promote cost-effective new technologies to meet the needs of rural, urban and other water-stressed communities.
The strategy is defined by four key principles:
Address contaminants as a group rather than one at a time so that enhancement of drinking water protection can be achieved cost-effectively.
Foster development of new drinking water treatment technologies to address health risks posed by a broad array of contaminants.
Use the authority of multiple statutes to help protect drinking water.
Partner with states to share more complete data from monitoring at public water systems.
4 chemicals in water under scrutiny [MSNBC] Image Credit: http://www.flickr.com/photos/darwinbell/ / CC BY 2.0