Quagga and zebra mussels unsettle Great Lakes' ecosystems
0
by Charity Smalls
— June 18, 2011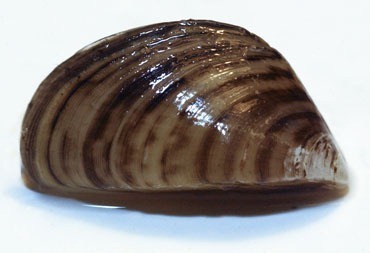 Tiny zebra and quagga mussels are making big trouble for Great Lakes ecosystems. The invading mussels first arrived in the late '80s and mid '90s respectively as stowaways on European freighters. Two decades later, the shellfish have drastically changed the environments of the Great Lakes. The zebra mussels are more familiar to the masses, but quagga mussels have surpassed them in infamy.
"For years, all the talk was about the zebra mussels. And then its close cousin come in, the little quagga mussel and wreaks more havoc on these huge offshore system," Gary Fahnenstiel, senior ecologist at the National Oceanic and Atmospheric Administration's Great Lakes Environmental Research Laboratory, told the R& D magazine.
Both mussels are voracious filter feeders, filtering the lake water for food and consuming other organisms native species are accustomed to eating. Specifically, according to the R&D magazine, the mussels are depriving the lakes of beneficial algae. As a result, the effects of scarce algae are felt from the very bottom to the top of the lake food chain.
"These are astounding changes, a tremendous shifting of the very base of the food web in those lakes into a state that has not been seen in the recorded history of the lakes," Mary Ann Evans, a research fellow at the University of Michigan School of Natural Resources and Environment, told R&D. Evans was the main writer for "Incidental Oligotrophication of the North American Great Lakes." She and her fellow researchers concur that sudden and drastic ecological changes are cause for concern and new plan of attack is necessary.
"New strategies for managing the lakes are urgently needed," said Donald Scavia, University of Michigan director of the Graham Environmental Sustainability Institute and one of the paper's collaborators. "Ecological changes that formerly occurred over decades are now happening in just a few years, so we need to adapt our management policies to this new reality."
The mussels can also block pipes, such as water intakes, air conditioners and firefighting equipment. The U.S. Bureau of Reclamation encourages boaters to follow the motto, "Clean, Drain, Dry" to help prevent spreading the mussels to other bodies of water. Boaters should wash debris from their boats with hot water if possible, drain any area that can hold water, and wait a minimum of five days to ensure the boats are completely dried.
Invasive mussels causing massive ecological changes in Great Lakes [R&D Magazine] Water Recreationists Encouraged to Prevent Spread of Invasive Mussels [Bureau of Reclamation] Oligotrophication [Encyclopedia.com] Don't Move a Mussel! [Nevada Fish and Wildlife Office]
Image Credit: Courtesy of Michigan Sea Grant