Proposed study would investigate record-low water level of White Bear Lake
0
by Greg Loughnane
— February 4, 2011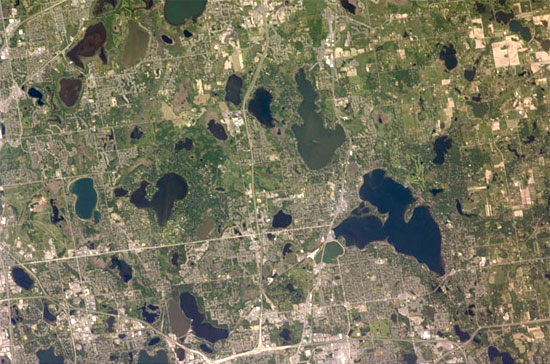 Minnesota's White Bear Lake has been achieving record-low water levels for the past several years, but researchers aren't yet sure why. A proposed federal study would aim to further understand the problem by examining the sources of water entering the lake.
The $200,000 study is planned to begin this spring and continue through the summer. In that time, according to hydrologist Perry Jones of the U.S. Geological Survey, scientists intend to identify general areas where groundwater is entering. He said he hopes the study would gather data on where and how much water is coming into the lake. This information would help researchers quantify the importance of inflow with respect to the overall water level.
If the study does receive funding, preliminary results will likely be available by next February. Funding will have to be a joint effort between the USGS, which has agreed to pitch in half of the cost, and local partners that must be able to cover the rest.
"This lake belongs to everyone. Everyone has a stake in this," said Mike Crary, head of the White Bear Lake Homeowners Association. Crary has also mentioned how low water levels are driving home values down, leading to decreased city tax revenue.
A work session is planned for early this month, during which the USGS study will be pitched to stakeholders in the area. The study, Jones said, "will provide [stakeholders] more information so they can better understand and influence some of the impacts on the watershed and how they affect water levels."
White Bear Lake is shrinking — $200,000 study would examine why [Pioneer Press] White Bear Lake levels to get new investigation [White Bear Press]
Image Credit: NASA