Northern Pike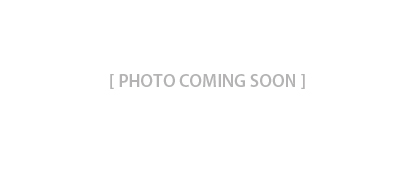 Scientific Names: Esox lucius
Common Names: Northern Pike, American Pike, Northern, Great Lakes Pike, jackfish
In the Great Lakes and other waterways, Northern Pike are commonly confused with Muskellunge, who have a similar body shape, marking pattern and are also in the Pike family. A good way to distinguish which species is which is to note spotting. Muskellunge typically have dark markings on a light background, while Northerns have light markings on a dark background.
Northern Pike play an important role as predator fish in many water bodies. As voracious eaters, they snap at bait quite readily, making them a favorite among anglers. This appetite, fueled by fish one-third to a half their size, usually drives Northern Pike to become the top predators in many of the lakes they inhabit.
Though spawning seasons vary depending on location, Northern Pike in the Great Lakes tend to spawn in April or May after winter ice leaves. This occurs in shallow waters, a favorite of Northerns, where there is cover from vegetation and temperatures are warmer. Newly spawned Northern Pike are commonly preyed on by perch, minnows and waterfowl, as well as older Northerns.
Mature Northern Pike have few natural predators, among them Sea Lampreys and humans. Northerns skulking in nearshore shallows also put themselves at risk from bears, dogs or other land-roaming carnivores. But life spans for Northern Pike are not short, and they have been known to live up to 12 years.
Northern Pike Interesting Facts
Northern Pike have snouts filled with long, sharp teeth;
their eyes are a bright yellow;
Northerns have a mucous coating on their skin and scales that many fishermen carefully remove before eating;
Muskellunge and Northern Pike living in the same lakes have been known to hybridize;
and some Northern Pike can swim up to 10 miles per hour.
Northern Pike Distribution
Northern Pike can be find in Canada, Europe, Russia and other parts of the world. In the United States, they are spread throughout Alaska, the Upper Midwest and large portions of the Great Plains:
Northern Pike Biology
A study published in 2013 by researchers at the University of Helsinki found that longer female Northern Pike seem to produce egg larvae that are less vulnerable to starvation during the early stages of life. The Finnish scientists also looked at the effect of age on the health of Northern Pike eggs, and found that older females, even though they were long, yielded egg weights lower and even negatively correlated to their lengths.
Swedish researchers revealed in a study published in 2014 that anglers can minimize the injuries to Northern Pike from hooking and de-hooking by choosing different types of fishing gear. They also found that the type of hooking that takes place, be it in gills or the fish's snout, is affected by water temperature, with lower temperatures tending to result in deeper hooking.
A 2013 investigation by scientists at the Experimental Lakes Area, University of Manitoba and University of Trent looked at Northern Pikes' ability to eliminate mercury. It found that total mercury in the fishes' muscle tissue initially surges and then stabilizes over the course of several years.
References Cited
Northern Pike article by Daniel Kelly, Fondriest Environmental, August 2014