Crappie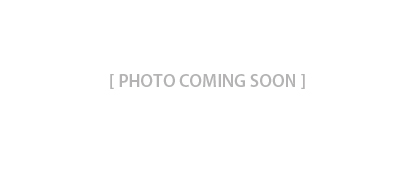 Scientific Names: Pomoxis nigromaculatus, Pomoxis annularis
Common Names: Black Crappie, White Crappie, Calico Bass, White Perch, Oswego Bass, Sac-a-lait
Crappies are panfish, having bodies that are compressed into lateral slabs. They exist in two variations: white or black. In both of these, the upper jaw is long and reaches past the middle of the eye. The upper portion of the head and back are greatly concaved.
Crappie dorsal fins are connected and have no notch between them. Crappie anal fins are nearly as long and large as their dorsal fins. The anal fins of White Crappies have six spines, while those of Black Crappies have more.
Adult crappies feed on smaller fish, including the young of their predators – walleye, muskellunge, northern pike and largemouth bass. They also eat insects, crustaceans and zooplankton.
Crappie Interesting Facts
Crappies are nest builders, generally nesting in the spring when water temperatures are warm;
White Crappies tend to be longer than Black Crappies, while Black Crappies tend to be wider;
Black Crappies eat more insects and crustaceans than White Crappies;
Crappies are popular sportfish in the United States;
During the spring, crappies spawn in abundance, making them prime targets for fishermen;
and White Crappies are more tolerant of turbid water than Black Crappies.
Crappie Distribution and Identification
Crappies' original habitat was the eastern U.S. into Canada but they have been stocked all over the U.S. and in many other countries. Today, their range extends east to the Atlantic coast, and west to include Arizona, California, Colorado, Montana, Nevada, New Mexico, North Dakota and Utah.
Crappie Biology
Crappie studies usually involve tagging the fish so their numbers can be tracked.
A 2014 study by the Mississippi Department of Wildlife, Fisheries & Parks in Lake Washington counted crappies caught during the fishing season to manage annual stocking efforts. In Lake Istokpoga, a similar study used tags to study the crappie fishery there, addressing concerns that the fish populations had been over-extended.
A 2011 study on Kentucky Lake by the Kentucky Department of Fish and Wildlife Resources used telemetry tags to find that White Crappies migrate quickly out of areas after spawning and move to deeper water. The study found that Black Crappies don't, dispelling a common misconception among fishermen.
References Cited
Crappie article by Daniel Kelly, Fondriest Environmental, April 2014