'Extinct' Japanese salmon species found living near Mount Fuji
0
by Dave Hochanadel
— December 15, 2010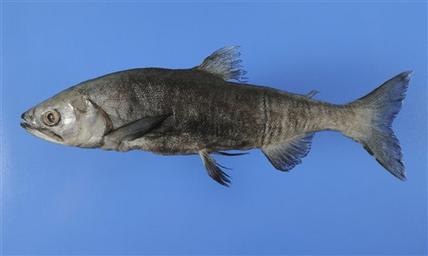 A Japanese species of freshwater salmon has returned from supposed extinction.
The black kokanee, or "kunimasu," considered extinct for roughly 70 years, has been found living in Lake Saiko, near Mount Fuji, according to researchers at the Kyoto University Museum. It's the first time a fish declared extinct by the Japanese government has been found alive.
The species disappeared from its native habitat, Lake Tazawa, in the 1940s when a hydroelectric plant made the water more acidic. There is a record, however, from around 1935 indicating 100,000 kunimasu eggs were transferred from the fish's native lake to Lake Saiko and nearby Lake Motosu.
Tetsuji Nakabo, a professor at Kyoto University, led the team of researchers that found the species in Lake Saiko, which is located about 310 miles south of the species' native habitat.
The researchers dissected freshly caught fish from the lake in March and April. They found that distinctive features, such as the number of pyloric caeca (a finger-shaped organ in the stomach) and the shape of the gills, matched records of the kunimasu.
"I was really surprised. This is a very interesting fish — it's a treasure. We have to protect it and not let it disappear again," Nakabo said.
Lake Saiko has a sufficient population of kunimasu for the species to survive, assuming current conditions are maintained, Nakabo said, who added that he hopes fishermen will refrain from capturing the species.
Scientist says he found Japan fish thought extinct [Associated Press] Salmon thought extinct found living in lake near Mt. Fuji [The Mainichi Daily News]
Image Credit: Courtesy of Kyoto University