Buckeye Lake beaches under algal bloom watch
0
by Charity Smalls
— June 25, 2011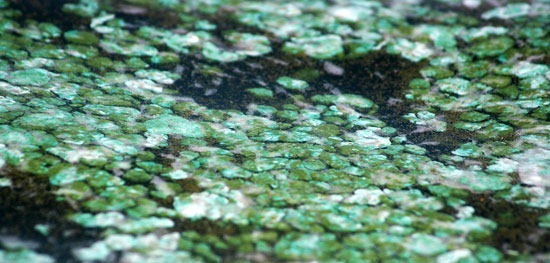 The three beaches along Ohio's Buckeye Lake are under algal bloom advisories. Starting about a month ago, only Brooks Beach was under advisory, with signs posted warning beachgoers not to drink the water or touch surface scum. However, Crystal and Fairfield beaches have come under advisory last week, according to The Columbus Dispatch. Merv Bartholow, president of Buckeye Lake for Tomorrow, reassured the public that the lake water's is still suitable for fishing, boating, and swimming.
"The water is safe for all recreational activities," Bartholow told the Dispatch. He also said the water was under continued observation.
Ohio has modified its advisory degrees, according to the Lancaster Eagle Gazette. The three levels of severity are now algal bloom, public health, and no contact. There is also a drinking water advisory. The algal bloom advisory is used when a bloom has been spotted and verified as noxious. A public health advisory warns against swimming, wading, or drinking the water. No contact advisories warn against swimming and wading but not boating and fishing.
Blue-green algae naturally occur in Ohio lakes. Combined with sunlight, warm temperatures, placid water, and surplus nutrients, this toxic algae can spread rapidly. The resulting blooms generate neurotoxins, dangerous to the nervous system, and hepatotoxins, dangerous to the liver, according to the Ohio Department of Natural Resources.
Symptoms of exposure include headache, rash, abdominal pain, diarrhea, and vomiting. The ODNR recommends rinsing with clean water soon after exposure to affected water. Those who show the symptoms of poisoning are encouraged to seek medical attention.
Although Buckeye Lake's toxin levels are on the rise, they are significantly lower than Ohio's established maximum level of six parts per billion. The toxins are likely due to high levels of phosphorus, but identifying the source of the phosphorus has proven more difficult.
"I don't think anybody can pinpoint exactly where phosphorous is originating from," Sonya Lindsey, acting assistant manager of Buckeye Lake State Park, told the Gazette. For more information on Ohio algal blooms in Ohio lakes, visit OhioAlgaeInfo.com.
Advisory continues at Buckeye Lake's Brooks Beach [Lancaster Eagle Gazette] Health advisory issued for Buckeye Lake Beach [Newark Advocate] Algae warning signs posted at remaining Buckeye Lake beaches [The Columbus Dispatch] Blue-green algae/ Cyanobacteria Harmful Algal Blooms (HABs) [Ohio Department of Natural Resources]
Image Credit: http://www.flickr.com/photos/ms4denmark/722002112/