Army Corps moves up deadline for Asian Carp plans
0
by Audrey Rabalais
— May 9, 2012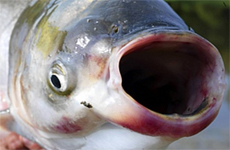 The Obama administration has shortened the timeline for the U.S. Army Corps of Engineers to develop a plan preventing Asian carp from entering the Great Lakes. The Army Corps will now have a list of prevention options by the end of 2013 instead of 2015 with support from Congress.
The Asian carp is one of the most threatening invasive species in the Great Lakes.
Read more at the Post Crescent.