Smallmouth Bass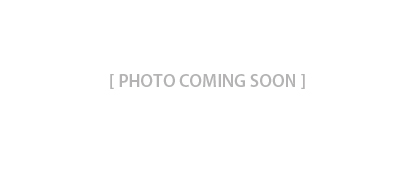 Scientific Names: Micropterus dolomieu
Common Names: Smallmouth Bass, Smallies
The name for smallmouth bass comes from the fact that the rear end of the lower jaw doesn't extend past the eye, while the jaw on a largemouth bass does.
Smallmouth bass are sometimes overshadowed by their largemouth counterparts, but they are still easily one of the most popular sportfish species in North America. They're easy to find, with an expansive range, and are some of the most aggressive fish out there hungry for all sorts of baits and lures.
Because of that aggressive nature and strong fight, smallmouth bass are targeted by fishermen. Otherwise, they are typically one of the top predators in their ecosystems and don't face many threats from other fish. But bigger bass, northern pike and muskellunge are common predators.
However, human actions, such as pollution in various forms can and do threaten smallmouth bass. For example, several studies have looked into the issue of intersex bass — bass whose sexual organs have somehow mediated between that of a male and female fish. The culprit appears linked to synthetic hormones, like estrogen in birth control pills, that get into waterways through sewer systems.
Smallmouth Bass Interesting Facts
Female smallmouth bass are usually larger than males;
The lines on the sides of a smallmouth bass fade with age;
Smallmouth bass like to relate to structures in water, such as fallen trees or large debris;
and the largest smallmouth bass ever caught, according to the International Game Fish Association, was 11 pounds, 15 ounces.
Smallmouth Bass Distribution
Smallmouth bass can be found throughout the Midwest, where they are commonly native. In Great Lakes bays, they like to be where waters are cool and clear and the bottom is rock or gravel. Elsewhere in the United States, smallmouths are not native and have had some unwanted effects.
Smallmouth Bass Biology
A 2016 study completed in part by researchers at the U.S. Geological Survey surveyed 19 different National Wildlife Refuges in the Northeast United States. Through their sampling work, scientists found that intersex in male smallmouth bass was observed at 12 sites, ranging from 60 to 100 percent. Numbers were a little worse for largemouth, with intersex characteristics observed more widely.
Another investigation, published online in April 2016, led by Lake Superior State University scientists looked at the impacts that invasive round goby fishes have had on smallmouth bass in Lake Erie. Much of the effects were felt in smallmouth bass diets, as the fish shifted from focusing on crayfish to eating more round gobies. Length-at-age of bass went up, researchers saw, with smallmouth between 2 and 4 gaining up to 15 percent in length.
References Cited
Smallmouth bass article by Daniel Kelly, Fondriest Environmental, May 2016