Largemouth Bass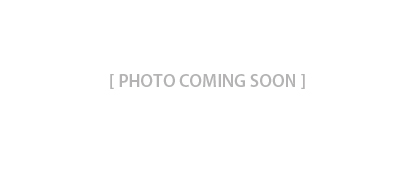 Scientific Names: Micropterus salmoides
Common Names: Largemouth Bass
Largemouth bass are some of the most popular sport fish in the United States. They are distinguished from Smallmouth bass in that their mouths extend past their eyes. In Smallmouth, the mouth extends only to the middle of the eyes. Though Smallmouth exhibit more vertical striping, their coloring is otherwise similar.
Besides threats from human fishermen, Largemouth bass are usually the top predators in the ecosystems they inhabit. These include rivers, lakes and reservoirs across the United States. Slow-moving, still waters are preferred to those with fast currents, but Largemouth survive well in most any waterway.
Males of the species are known to be highly territorial, especially during mating periods. Spawning seasons vary depending on location and local climatic conditions. During those times, females lay eggs in numbers nearing the tens of thousands. After a male has fertilized them, he will chase the female off and guard them until they hatch. This process takes five to 10 days to complete, and the average lifespan of a Largemouth bass is 16 years.
Mature Largemouth bass tend to live solitary lives, hiding among plants, roots or limbs to find advantageous positions to pursue prey.
Largemouth Bass Interesting Facts
The Indiana state record for largest Largemouth bass ever caught is 14 pounds and 12 ounces;
Largemouth bass is Alabama's state freshwater fish;
they were first described by French naturalist Bernard Germain de Lacepede;
anglers have the most success catching Largemouth bass when waters and weather are warm;
and some Largemouth have been measured to grow up to two feet long.
Largemouth Bass Distribution
Largemouth bass were originally spread throughout areas east of the Rockies in the United States, parts of southeastern Canada and northeastern Mexico. But given Largemouth bass' proven importance as a game fish, as well as the fish's survival abilities, it has been stocked in many parts of the world and its range now extends into all of Central and South America.
Largemouth Bass Biology
In February 2014, Wake Forest University scientists led a study that calculated the elastic energy used by Largemouth bass that have gotten stranded onshore to work their way back to water. They compared Largemouth to other fish, hypothesizing that stiffness or curvature played a role in increasing elastic energy of fish tail jumps, and found that there was no difference between the amount of work stored in Largemouth bass spines and that in another fish species.
A study published in July 2013 by researchers at North Carolina State University measured mercury levels in eggs and muscle of female Largemouth bass to quantify the potential of the substance getting transferred to hatchling Largemouth. Scientists found that mercury in some of the eggs exceeded federal limits.
In March 2013, researchers with the University of California, Davis led a study looking into the effects of increased turbidity, as well as the introduction of an invasive weed, on Largemouth bass predation. They found that Largemouth preferred to prey on open-water species as opposed to those associated with weeded areas.
References Cited
Largemouth bass article by Daniel Kelly, Fondriest Environmental, July 2014